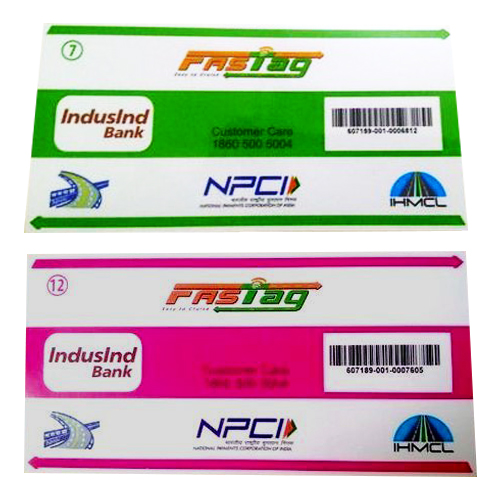 FASTag Device
Product Description:
Automation Grade: A
Machine Type: Electro Magnetic
Locking System: Fully Automatic
Brand: Fastag
Usage/Application: For Toll Tax
FASTag Device is an easy-to-use, reloadable tag that is used to enable automatic deduction of charges at toll booths across the country. It lets you drive through toll plazas without stopping for cash transactions.
1. Customer Benefits Cashback of 2.5% on all toll payments using.
2. FASTag up to March 31, 2020, Easy recharge/top-up facility available online.
3. It can be recharged 24x7 via credit card, debit card, Net banking
Additional Information:
Item Code: 05
Production Capacity: 5000 PER WEEK
Delivery Time: 3 DAYS
Packaging Details: PACKED IN PACKETS